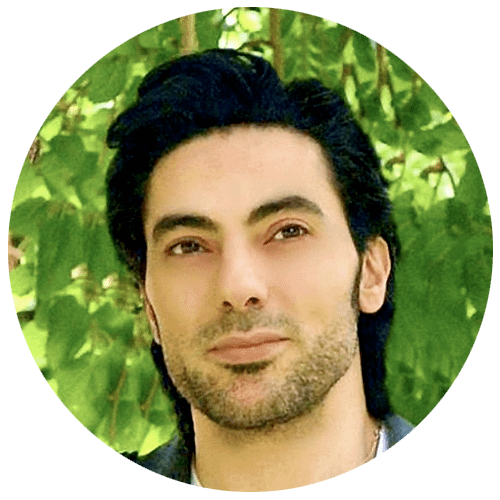 Since 2003, Ziad has served as a Holistic Healer, Spiritual Teacher, and Ambassador of Divine Love, empowering thousands around the world to live their greatest lives.
Ziad specializes in helping those who feel stuck or blocked, whether in career, relationships, finances, health, or spirituality, so that they are able to move forward with joy and ease.
Ziad's clients come from all walks of life—all ages, ethnicities, religions, and orientations.
He tailors each session to the client's needs, combining his natural intuitive abilities with the knowledge gained from many healing certifications, to help each person manifest their desired goals and make their dreams a reality.
Acting as a personal mentor, Ziad empowers each person to learn how to use their own intuitive abilities to achieve well-being in every area of their lives. He especially excels in helping people create happy relationships, financial security, and a deeper connection to the Divine.
From an early age, those closest to Ziad noticed a spiritual depth and wisdom in him that seemed other-worldly.
Growing up in the Middle East, he did not allow himself to be confined by the limitations of cultural or social beliefs. He found great joy in spending time in Nature, where he easily recognized the Divinity in all things.
Over time, he was able to strengthen that awareness to where he was able to easily see the Divinity in every living being and situation.
A series of synchronistic events gave Ziad one confirmation after another that his life purpose was to serve others by reminding them of their Divinity.
Since childhood, he has developed an array of healing and transformative techniques that are now vital parts of his daily life and spiritual practice.
Ziad's popular workshops, online programs, and group and individual sessions include the Divine Soul Partner series, Karmic Chord Removal, and Emotional Alchemy.
He can also be heard on popular telesummits, in addition to holding live healing events with bestselling authors, speakers, and energy healers.